English Index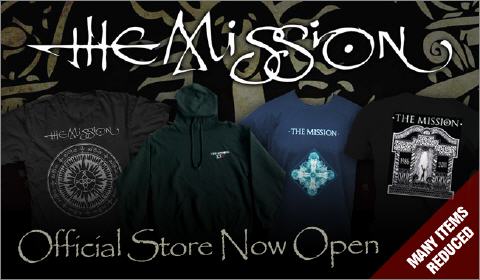 WELCOME

site map complete

And here you can find some stuff in English, but I`m still working on it...


New content on the website:

> Downloads:
> several songs from the Farewell Tour 2008 - Update 06.04.2008

> TourArchiv 1986 - 1990:
> 1986 - 1990 - new set lists & ticket scans - Update May 2009

> Merch
> several pics from old shirts added - Update 31.03.2009

> Interviews / Q & A:
> Q & A with Mark GT - March 2008
> Q & A with Wayne - January 2008
> English transcription from the French D-Side magazine Q & A with Wayne

> Discography:
> Remixed songs by Wayne / The Mission UK
> Wayne`s own productions / film music
> Collaboration with other musicians
> Cover songs by Wayne / The Mission UK on tribute sampler
> The Metal Gurus
> Other musicians covering Mission songs (only released songs)
> Tribute to The Mission Sampler

A comprehensive discography from all other Mission songs can still be found on Norbert`s MishDisco website or on MWIS



Own interviews
Live Reviews
Album Reviews
Press articles
No language skills required


I won`t mention every single update of the TourArchiv on this page, but I will put a short note on the sidebar of the archive itself.

Any help is appreciated! I`m always looking for missing set lists, flyer, tour poster, tickets, pics of old merch, tour pics and what ever you would like to contribute!

Please get in touch...